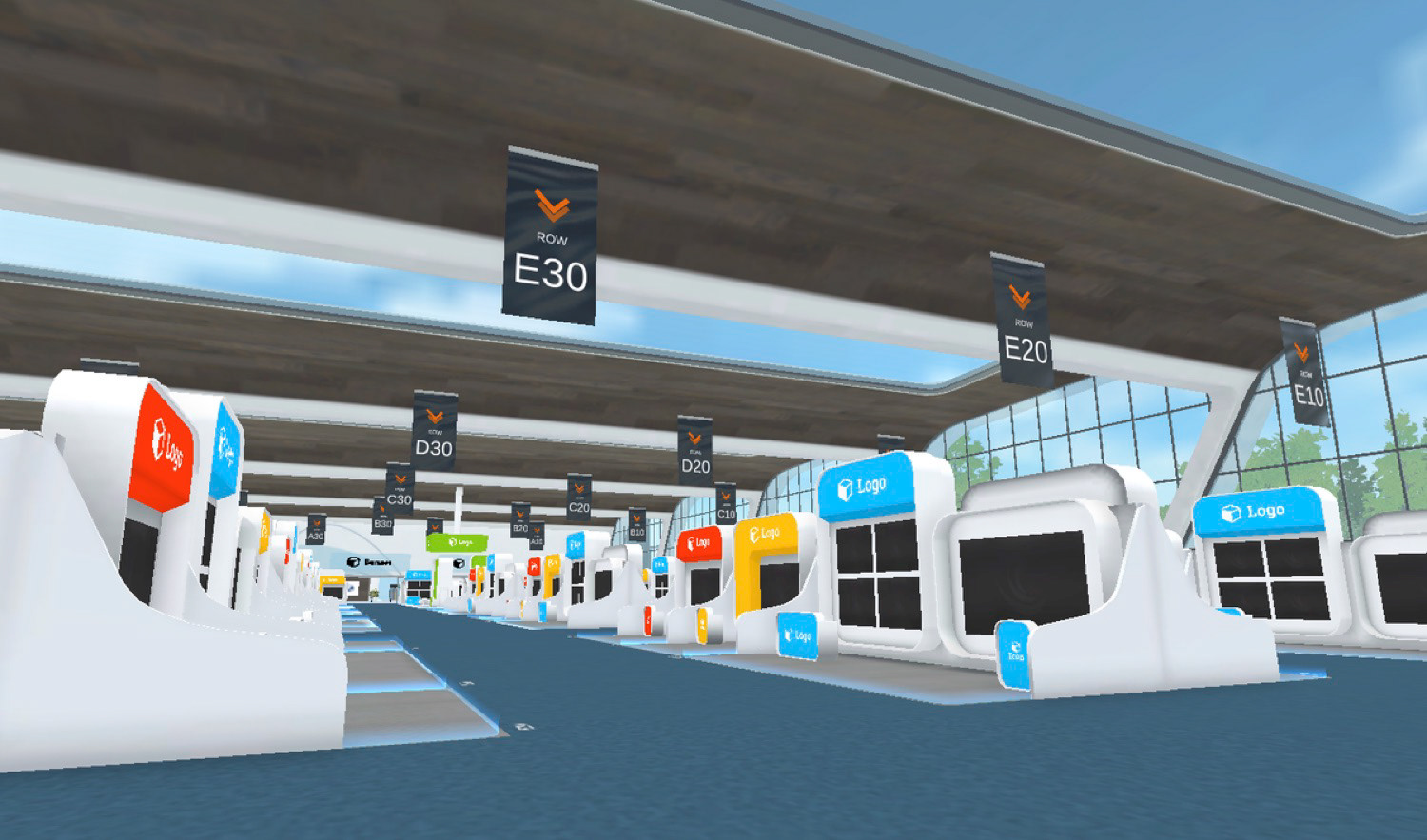 Offer visitors interesting content at stands, each one with its own information, videos, presentations, contact forms, real-time assistance, etc.
It's the closest experience to an ON-SITE FAIR
Like a real expo hall, complete with exhibitor booths, which are available in multiple sizes within a configurable floor plan. 
Exhibitors can customize their booth, changing the color ,and brand it with company logos, clickable images and web browsers. 
The conference center also contains an entrance with a reception desk, private volume areas to socialize or network, and doors leading to auditoriums and break out meeting rooms.